Children's Ministry -
Welcome to Children's Ministries at Pioneer Bible Church. It is our privilege to partner with you as a parent in the spiritual training of your child. We desire to share God's love and plan of salvation through various programs and activities for children of all ages. All of our children's programs are thoroughly based on the Bible. Each of the workers on our team understands the importance of a personal relationship with Jesus and have gone through a background check and personal interview to assure their desire to provide a safe and encouraging environment for your child. We invite you to join us-
Sunday Mornings 
Our Sunday mornings involve both large group and age graded classes. We are on a through a journey with Gospel Project to discover the consistency of Christ and the message of salvation from the beginning in Genesis to Christ's return in Revelation. Each week your child will be given a summary card so that you can continue to discuss at home what you child learned in KIA. For more information about Gospel Project see www.gospelproject.com .
Nursery Care – Available to serve your family - safe,  friendly and healthy environment for ages infant through 3 years old.
KIA – Kids in Action

9:00- 9:45

Children ages 4 yrs. old through 5th grade are excused to the KIA program 
Children's Church
10:15 A.M. – Our Church service begins at 10:00 with everyone together for worship music in the sanctuary.
10:15- 11:30 A.M.– Our children are dismissed to enjoy a step by step study of God's word,  fun "hands-on" learning, a healthy snack and play time with other kids.
AWANA  meets at PBC during the school year on Wednesday afternoons at 3:15.  We pick up from Pioneer School!
A Family Style Dinner is served right after AWANA, a gift to you from the members of PBC. Friend us at Facebook 
SORRY - DINNER WILL NOT BE SERVED ON SEPTEMBER 13
Click here to download a Registration Form
For "cubbies" starting at age 3 through 6th grade – AWANA stands for Approved Workman Are Not Ashamed and provides an action-packed
program with the focus on memorizing and applying God's word. - Meets Thursday night during the school year
Seasonal Events
VBS – All children ages 4 through 5th grade are invited to experience a themed week that takes place each summer.
Annual Great America Youth Group Trip - A festive way to welcome new Junior High into Youth Group. Usually the first week in August before the school year begins.  Click here for Parent Consent Form
"5S" - A special event planned for our Youth every 5th Sunday of the month. Usually off campus, 5S activities vary and often include team building activates like laser tag. Click here for Parent Consent Form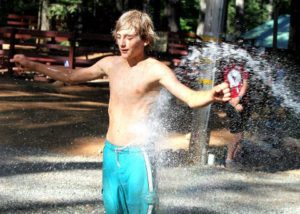 Camp Forward- Our church encourages participation of the age-graded camps held at Forward Bible Conference. For more information check out the Forward Bible Conference website.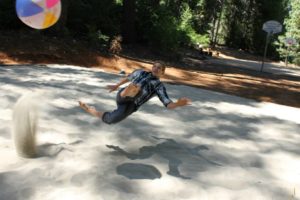 Harvest Faire- A fun-filled night for the whole community on October 31st each year Christmas through song.
Christmas Musical- A presentation by our children and youth to present the truth Christmas through song.